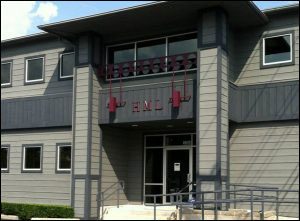 HML (Hoosier Microbiological Laboratory) was established in 1976. The laboratory is designed to perform complete microbiological and chemical testing and research. Consulting services also are available. Testing services include water and wastewater analyses, air monitoring, soil and biosolids (sludge) analyses, food pathogen screening, landfill monitoring and TCLP analyses.
HML, Inc. has over 8,000 sq. ft. of microbiology, chemistry and office space.
An independent testing facility, the laboratory is certified by a number of states and the United States Environmental Protection Agency (EPA).