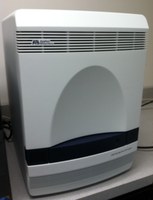 HML offers a Real-Time PCR detection of Legionella in water samples.
Rapid results of multiple samples. This gives you the most bang for your buck!!
Let US help YOU with the prevention of healthcare associated Legionella.
Please contact our courteous and knowledgeable staff at (765) 288-1124 or email our Lab manager, Jaima Ballentine, at jballentine@hml.com for further details.